The internet has always been a large part of my life. I always had a computer at home and was always playing the most popular online games
such as webkinz and clubpenguin. I grew up with a life recorded on video and often go back to watch my younger years. I am not shy to social media or posting and I believe growing up with the technology acclimated me well to the world we live in today.
I am always amazed at how trends or people can become viral. My slightly jealous side wishes to experience the 5 seconds of fame that the internet allows. Such as in Michael Wesch's video when he describes the success of the song Crank That which started out as a homemade song made by a regular person. This song went viral and soon Soulja Boy Tell'em was a household name in music.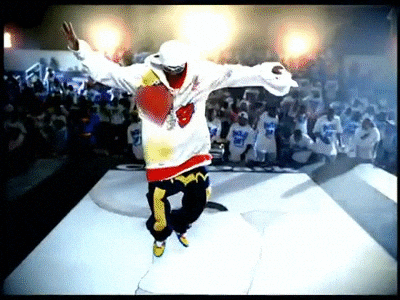 Participation has never been easier. The internet allows for everyone to join in whatever way they can or want. The world wide web has no boundaries and is not monitored by government or police on a regular basis, which means that the dark web is an unavoidable part of the internet. Aside from that, the internet can be a great resource in the classroom. We no longer have chalkboards and boringly long lectures, the new technology is smart boards and personalized learning.
I'm hoping that with a steady increase in technology that personalized learning will become the norm. Instead of everyone learning the same topics, groups can branch off, research, and present their findings easily through powerpoint to their classmates.
I plan to be a driving force in education as I teach my future students all about technology. Instilling the belief that you are no longer a hidden face on the internet and that kindness and acceptance should be extended through all areas of life is very important. The citizenship of the internet was missing for my generation, but I will not allow it to be missed for the ones coming.
In lecture we talked about "How do we capture the spirit of open, networked & participatory communities in our learning environments?" I believe that in order to accomplish this we must:
Having an open and honest conversation about the risks and benefits of the internet will help incorporate the positive aspects of cellphones and computers into the classroom.

As a teacher, facilitating areas online that extend from the classroom is important – such as having a class blog, twitter, individual accounts on learning sites, and participating in online discussions.

Ensuring that each person within your class has a positive experience online. Fearing the internet will not get you very hard in this fast moving world, and fearing change will never amount to progress in this area of the classroom.
Whether you can remember the invention of the microfiche or grew up with a 3D printer in school, we all have a lot to learn about successful participation in the internet. Ensuring that future generations get educated exposure to the internet is crucial to the advancement of the world wide web in the classroom.
How do you incorporate technology into the classroom? Leave your answers in the comments below!