I'm officially halfway through my ASL journey! WOOHOO! With that being said, I couldn't be more proud of myself. I feel like my knowledge of this language is growing larger by the day. I can not wait for the next five weeks of this challenge to come and I will try my best to absorb all the sign language that I can in such a short amount of time.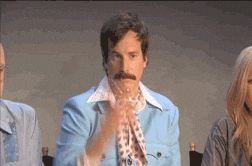 This week I turned to YouTube to learn emotions and colours. I found the cutest video of a little girl on the channel Smart Hands. She sings about the colours in Sign Language in such a memorable way that definitely helped me in remembering each colour. I also used a channel that I have been using for most of my learning called ASL THAT. Their straightforward tutorials allow for maximum learning in a short amount of time.
In order to learn emotions, I turned to YouTube channel FUNTASTIC TV – Kids Songs and Nursery Rhymes. As childish as the video Feelings Sign Review – American Sign Language was it was very helpful. The instructions were clear and the actions were much more animated and exciting to imitate.
Briefly, I experienced a moment of doubt in my signing. Upon reflecting, I realized I was really only learning from a singular source – YouTube. I felt that I was not utilizing the amazing resources at hand to learn ASL. It was in this mopey time that I found an amazing video that really inspired me to keep going, while also giving me ideas on how to learn ASL from different platforms and resources. Thank you to thedailysign, specifically her video How I'm Learning Sign Language for inspiring me to keep going on this journey and never giving up.
Thank you for all of the people out there providing resources that allow a newbie like me to learn ASL.