Week 10 has come upon me and I find myself wanting to do something different. Something close to my heart. Something that will really show what I've learned. What better way to do that than through music. Music has been a big part of my life and meshing my love for music and sign language together seemed like a perfect match.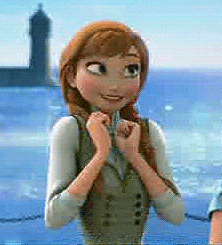 I started by picking a song. I wanted something that everyone would know. A classic, but not too old. A song that I wouldn't get sick of after hearing it for hours. I decided on Viva La Vida by Coldplay. The song was catchy, I knew the lyrics, and it provided a plethora of new vocab. It was perfect.
Next, I needed to figure out how to sign the song. I searched for an ASL cover on YouTube and it turns out that a lot of people have covered that song. My favorite video and the one I ended up learning from was by SignSong called Sign Language Project: Viva la Vida – Coldplay. The video was clear and well put together. The girls were enthusiastic signers and it was great learning from them.
And so, a week later and I'd not only learned the song but also filmed, edited, and posted the video. Take a look below at the video and see for yourself how much I've grown as a signer.
Signing has not been easy, but knowing that I am capable of making such cool covers is amazing. I will continue to make covers in the future and will maybe even have to create a new channel to showcase my talent!